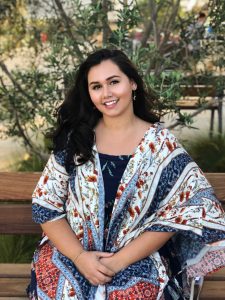 Tiana's nurturing disposition is what drove her to become a massage therapist soon after high school. Graduating from American Institute of Massage Therapy with 1029 hours, she found work at a chiropractor's office where she was trained in deep tissue and trigger point therapy.
After working there for 2 years, Tiana wanted to find a more holistic approach to therapy, which lead her to The Healing Gardens. Since working here she has brought her own specialty to the abhyangas. Tiana is mostly known for her slow and gentle work with previous clients using "motherly" "intuitive" and "commanding" to describe her touch. Her love for meeting new people and bringing a smile to her client's face is the highlight to her career.
Although a native to Southern California, Tiana spent most of her life growing up out of state and even spent time abroad. When not massaging she is dreaming of her next travel destination.