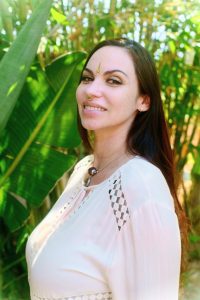 Shannon Carver is a CMT (certified massage therapist), HHP (holistic health practitioner), RMT (reiki master/teacher) and has a specialized interest TCM (traditional Chinese medicine) and Ayurveda. Over the last 12 years she has hosted many symposiums on health and healing the mind, body, and spirit. She has dedicated over 7 years of holistic service to drug and alcohol treatment centers as well as designing and starting up her own individual style holistic treatment centers.
With a passion for the healing arts Shannon has continued her education over the years and offers several healing modalities: chakra balance, hot stone, crystal and sound healing, deep tissue, trigger point, acupressure/marma, chi nei tsang, abhyanga, pregnancy, herbal and oil wraps etc.
Shannon is known for her deep levels of empathy, medical intuitiveness, and ability to connect with clients in order to facilitate a return to balance of mind, body and spirit.